Heirs are OUT! Look how cute they are, Your Highness! It is never easy to raise kids but they do bring unparalleled happiness. Now, it is your chance to experience the bitter but sweet life.
Here are some guides you might find helpful~
Diary
Diary records big days of your Heir's automatically, including birthday, one-month-old celebration, etc. Memories spring when it is taken out. OMG. Luo is already weeping~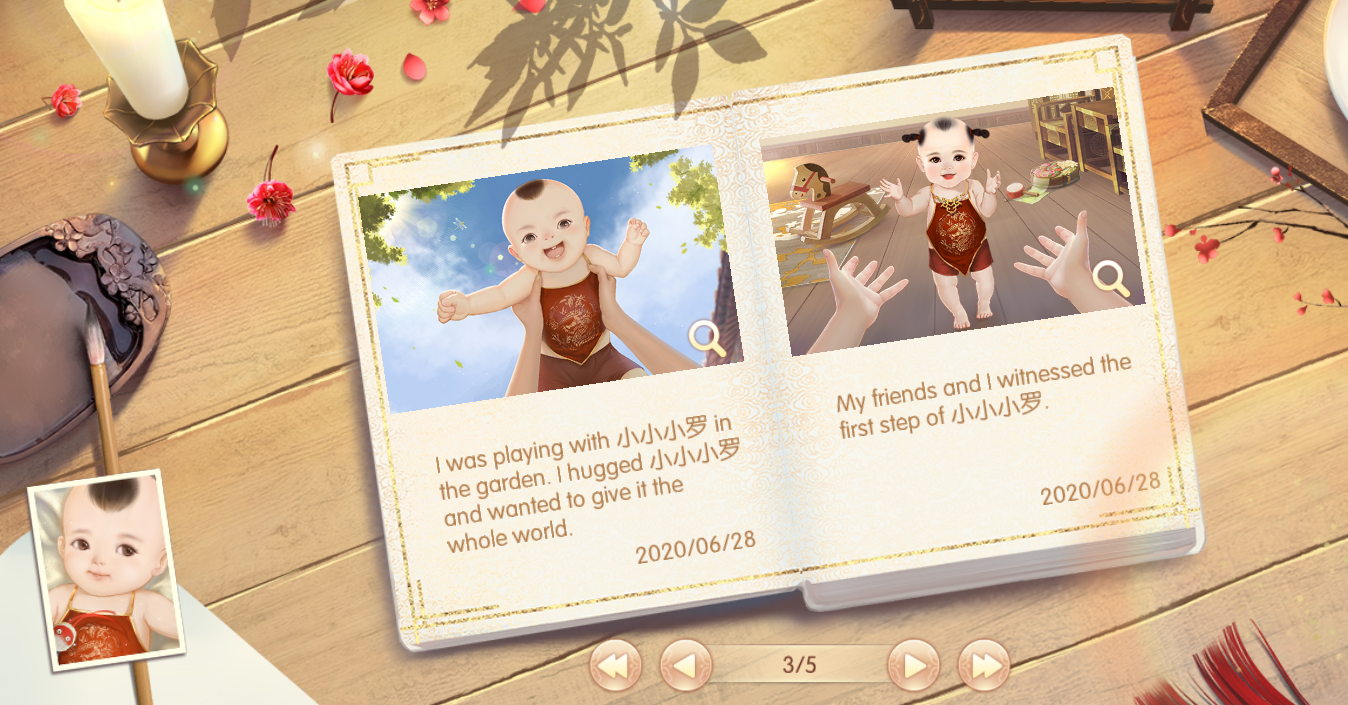 Attributes boost when you unlock each incident. Take good care of your Heirs and collect as many photos as you can during their growth~
Cultivation
How tough can it be to cultivate an Heir? Although a babysitter would help feeding, bathing, and other daily caring, you are responsible for the Heir's study. Parents are the best teachers anyway.
Luo suggest those eligible bachelors and bachelorettes to find your lovers. Sharing the heavy burden with him or her, you will not feel too tired, double sweet instead.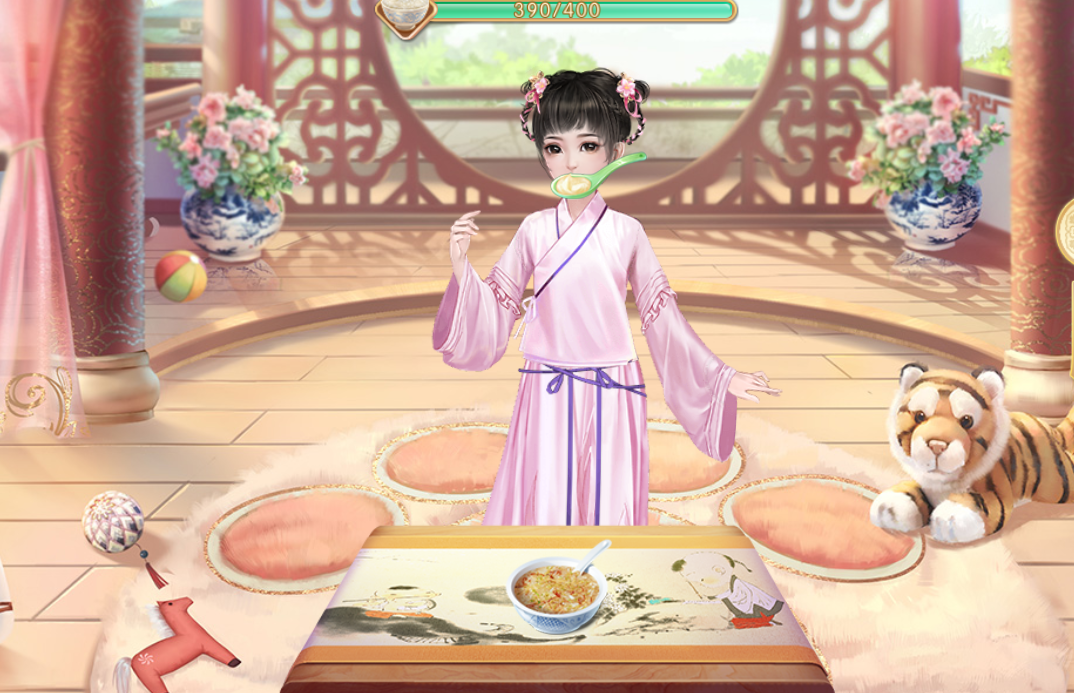 Try to keep your Heirs in a happy mood. You can go for a walk with one of them if you do so. Just imagine you walk with your lovely pet and cute Heir~ What a life! But only one Heir is allowed to be taken out for a walk per day. Once set, no regret.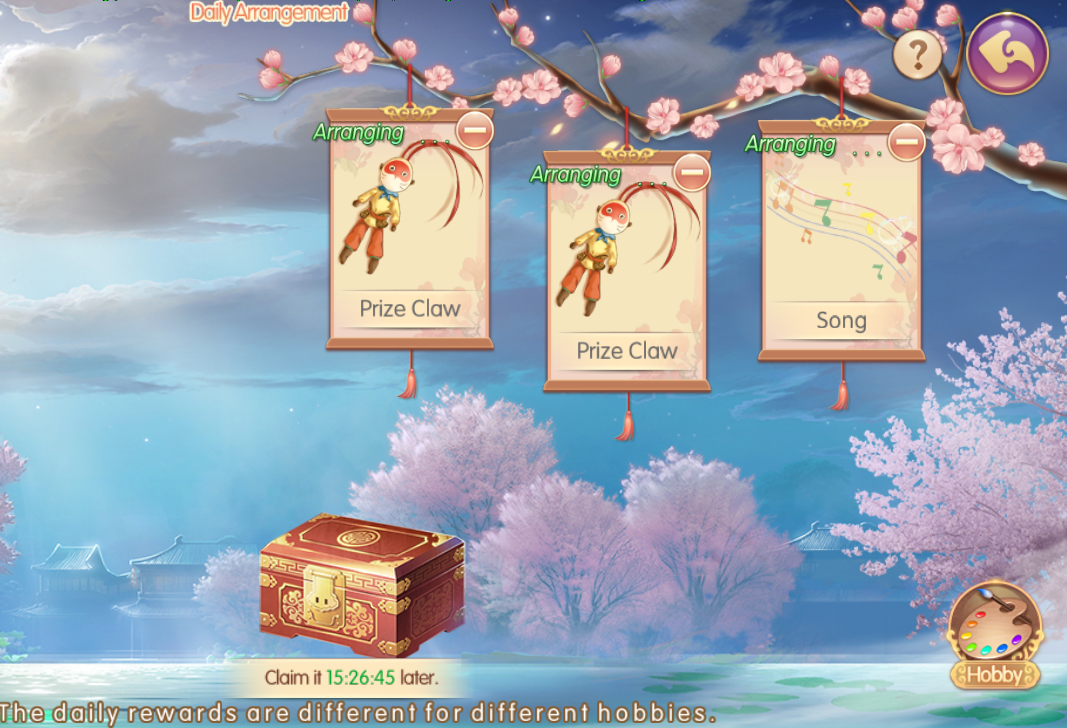 When Heirs reach certain level or obtain enough Personality Points, new Hobbies will unlock. Remember to put those Hobbies into Agenda to claim rewards everyday~
Costumes
Luo prepared 4 outfits for your Heirs. They shall be able to wear them when they grow up (reach Lv10). Each costume comes with attribute boosts. How practical and good-looking they are! Feel free to try them on!
Well, there is a money-saving trick Luo would love to tell you. When either you or your lover purchase a costume, the use right is shared to both of you.
Skills
Heirs learn skills from Common Books or Advanced Books - chance to obtain Rare Skills. Although their supportive skills define them as Support, do not ignore their potential in fights. Little help may change big~
Let Luo show you a few examples:
Deep Thinking: Increase 5 random allies' CRIT.
Tipsy Paradise: Possible to stun 3 enemies with the highest ATK.
If these skills work in proper turns, you may dominate the battle.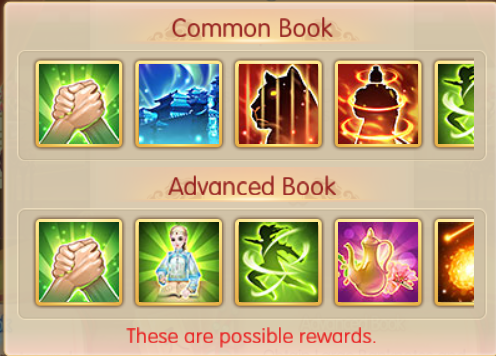 Equipped skill can be replaced by newly-learned one. Skill level remains.
Embattle
When Heirs reach Lv 10, they fight for you. Put them in your formation and your might rockets. 4 is the maximum number of Heirs that you are allowed to have. Trust me, 4 is A LOT~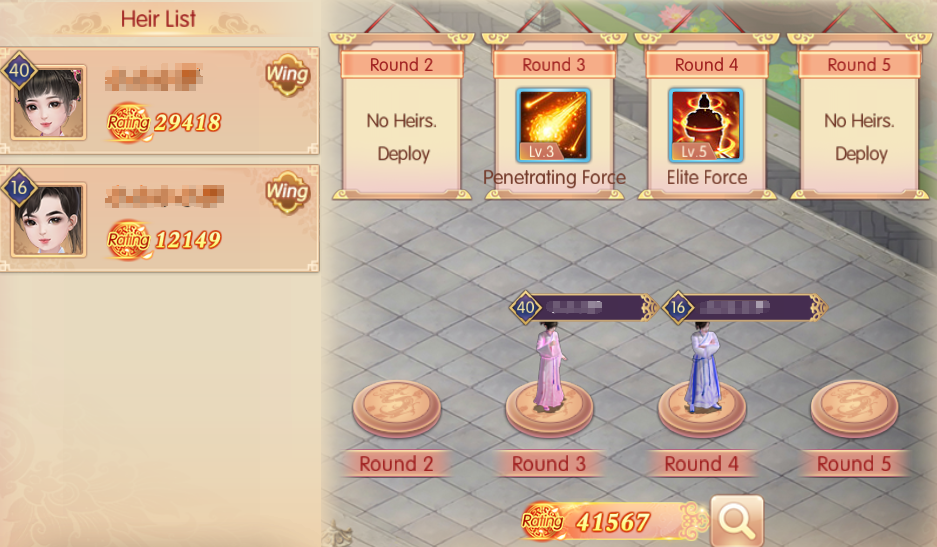 Heirs attack earlier than Heroes - if both sides fight with Heirs, AGI of Heirs' matters. Some parents might concern that their lovely moon pies get hurt in battles. Don't worry, Heirs will not face the enemies directly - you and your heroes cover them.
Just to remind: arrangement in Embattle does not share between lovers. Do not forget to allocate before entering the battle~
This walkthrough has to end here because it's time for Luo to feed Heirs~ By the way, you can always share your parenting experience or tricks in Rise of Queendom Group on Facebook. Meet you there~