Emperor Mu is busy at work all the time, and Your Highness must be bored without his company. But don't forget there's a mansion outside the palace which Mu granted to you with love! Why not come to your mansion, decorate it to be a pleasing place for visitors, and cultivate your taste at the same time?
On the Home screen, you can find the tab"Mansion"in the lower right corner. Enter the tab and you'll see an outline of the Courtyard and the Inner Hall.
Decoration usually starts from the Courtyard. The bottom right tab "Layout" contains 4 types of layouts: Decoration, Parterre, Landscape and Fixed Decor.
Courtyard Layout
Courtyard decoration is all about setting out the designs. Although there are 4 kinds of layouts for your choice, you'll need certain materials to craft them. You can obtain the materials by Gardening, Mining, Fishing and Hunting, all entrances of which can be found around the Courtyard. As your level goes higher, you'll get access to more kinds of materials.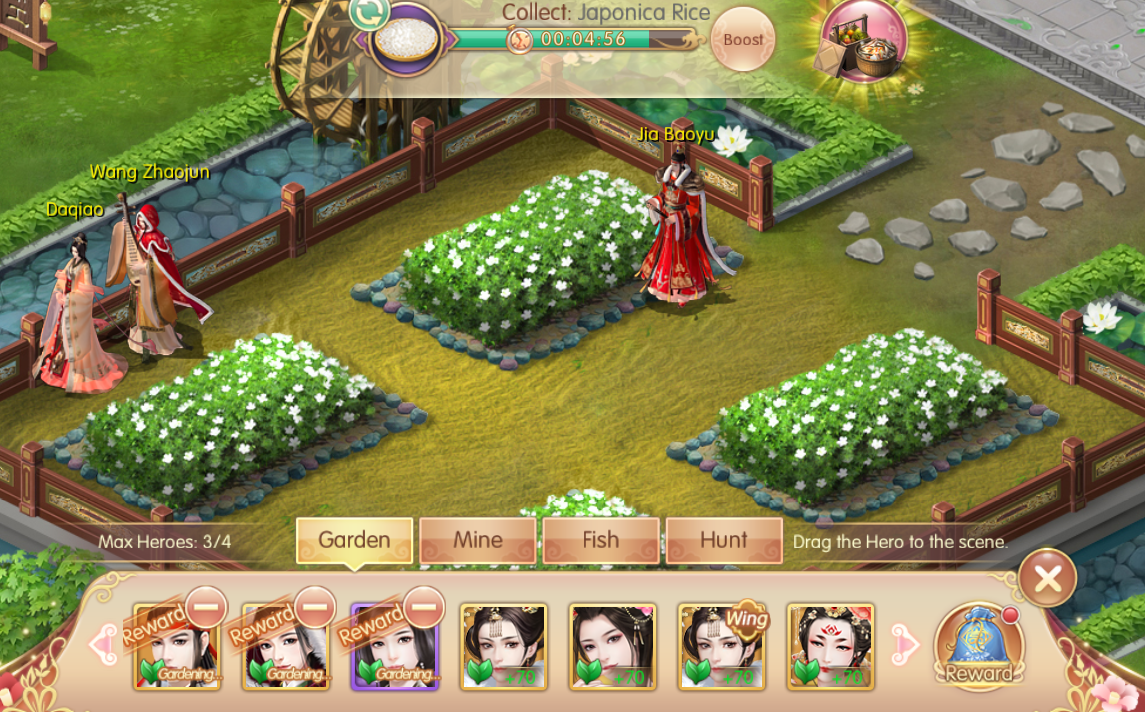 Inner Hall
When arranging the Inner Hall, tap"Layout", drag the item you want and place it on your desired position, and you're all set! You can craft the furniture by yourself too. The more furniture you make, the higher FurnitureCraft Level you'll reach, which helps unlocking more luxurious ornaments, increase the Mansion's Prosperity, and enhance your overall rating as a result!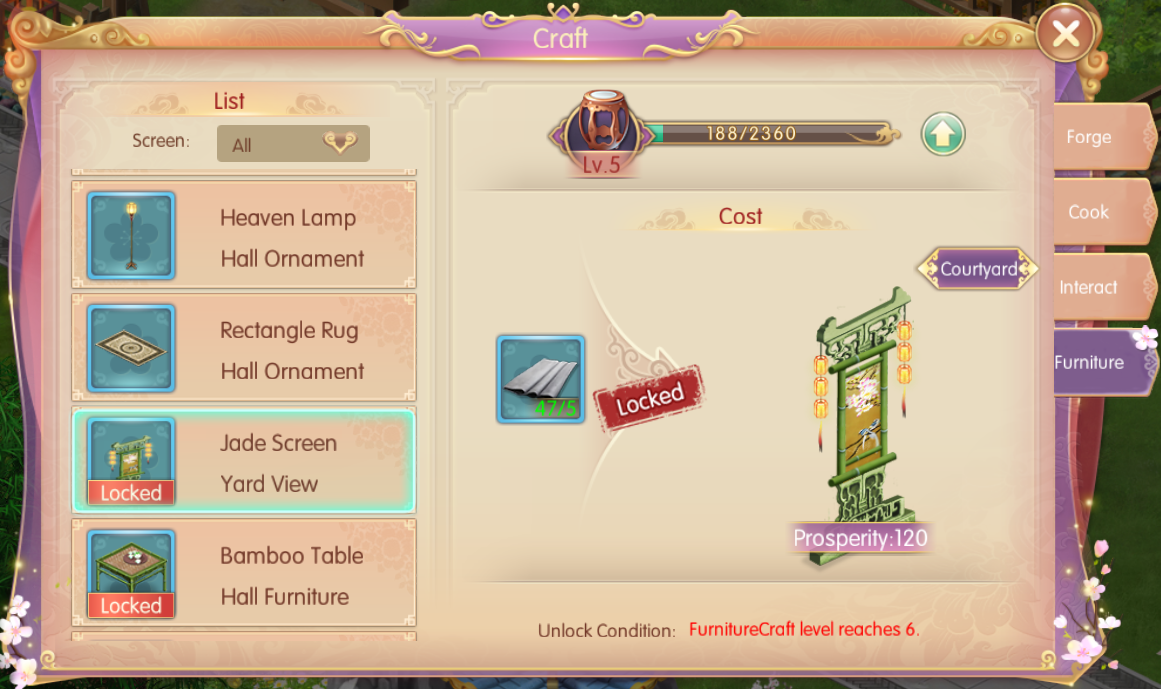 Materials for crafting can also be obtained by Gardening, Mining, Fishing and Hunting. What's more, you're able to change the style of your Mansion. Notice that crafting various furniture requires different materials, hence it'd be better to figure out an efficient way of material collecting!
Alright, that's the end of the Mansion guide. Polite visitors favor an elegant master, so remember to take care of your Mansion from time to time!